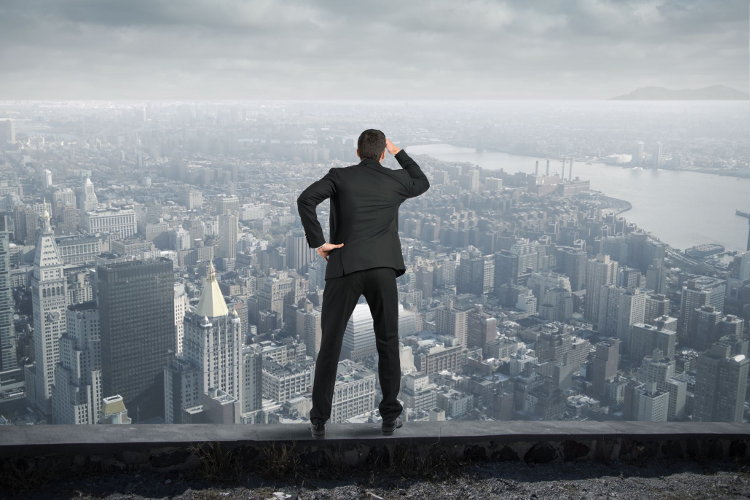 Most job searches start off targeting one specific area, usually the geography in which the candidate lives. However, for college students, the job search is often centered on where their home town is located, which isn't necessarily the same as where they attend college.
A local job search can seem to be the easiest and, in many ways, it is. Employers are local and getting to the interview can be as simple as driving or taking public transport across town. That is why many college students who are attending college in a different geo from their home town end up staying in or near the college town after graduation.
Why? Inertia. It is easiest to simply stay where you are already.
But is that the correct approach for job search?
Not necessarily. And, in many cases, it can be the least favorable approach. In the case of a college student, there is already a high concentration of college-educated (most from the same college) graduates in the local workforce, artificially driving down the market for new graduates, both in terms of availability of jobs and the salaries being paid. The exception to this would be if the college is located in a major city. But if the college is the biggest thing going in that geo, the competition for entry level jobs will often be fierce.
Experienced candidates will often put down roots in terms of family, friends, living arrangements and social circles which make it difficult to make a physical move when making a job move.
Yet limiting yourself to only local jobs will expose you to only a small fraction of the available job market. If you are truly looking for the best opportunity, remove your relocation restrictions and open up to the best opportunity, wherever it may be.
Yes, job searching outside your local area is more difficult. Yet it's worth the extra effort due to the increased availability of options. Here are the simple steps to broaden out your job search:
If you like what you are reading, please share it with your friends!
One special note for college students wanting to return to a different geo after graduation. You can list your campus address and your home address on your resume on opposite sides of the contact section at the top (with Permanent or Home listed left, Campus listed right). Or you can list only your home address. What if your target geo is somewhere else? One approach you can take is to use the address of a family member or a friend in that geo on your resume. The address on the resume is rarely used for actual mailings. That said, you should ask for permission to use an address other than your own. This address will then be a geo indicator to the person screening your resume.
Searching out-of-town can have rather dramatic results on the jobs available to you. As a quick example of this, do a search for your target job in a specific geo at CollegeGrad.com. Then repeat the search, but remove the geo. You will find much higher quality overall results. You can then go through each result to decide personally which jobs and geos are the best to meet your needs.