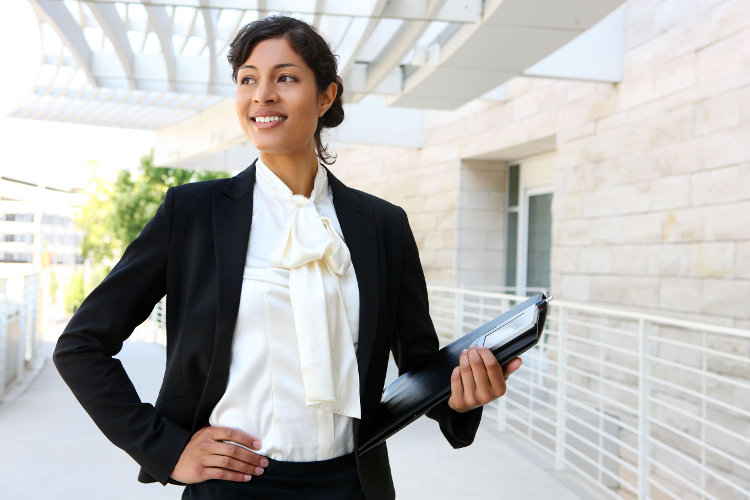 Now is the Time to Start Your Employment Search
If you are eyeing your last few semesters or quarters of college with trepidation because your time in school is winding down and the time to begin your career in the workforce is quickly approaching, you can ease that angst by polishing up your resume and starting your job search now so that you aren't left scrambling at the end. The final push in school, where you button up the last of the requirements for your college degree, can be a hectic and stressful time—don't add to that burden by including a job search.
Five Tips for Securing Entry Level Jobs
There are a number of factors to consider when beginning a job search. Following is a list of ideas that can help you land a job that matches your college education level.
1. Start now!
Some employers recruit months in advance for certain positions. Starting early ensures that your name is on their list of considered candidates. Starting early gives you the widest range of options.
2. Play to your strengths.
One of the most important things to consider when seeking an entry level job that matches your college degree is to go with what you know. You certainly can apply to jobs with high salaries and heavy responsibilities, but if hired you also might find yourself in over your head. There's nothing wrong with taking an entry level job and learning the ropes before seeking a higher-salaried managerial position.
3. Keep your options open.
This applies to both job hunting and the type of job in which you are willing to work. When seeking a job, know the requirements for each type of job. Review the job postings at our site. And remember that it's possible (perhaps even likely) that you haven't yet heard of your eventual employer. Understanding the requirements of different occupations, industries, and businesses can broaden your job search and increase your chances of finding gainful employment.
4. Don't take an easy path.
Finding a good job can be hard work and the best jobs almost always go to people who are motivated and enthusiastic about finding work. If you pursue employment as hard as you pursued a college education, you increase your chances of landing a satisfying job. Until you have a job, make it your job to find that job.
5. Understand the difference between landing a job and succeeding at it.
Many people can interview like a pro, but that skill alone does not necessarily make them a great hire. Being a great employee requires core strengths in the role, but it also requires soft skill strengths, such as communication skills, computer skills, professional inter-office correspondence and good etiquette. For many employers, these traits are just as important as producing good work.
Job-seeking isn't easy, nor is it particularly fun, but it is an important experience that every working person has undertaken at some point of their career. Understanding the art of a successful job interview and learning how to navigate the confusing maze of a job search can instill in you the skills necessary to gain entry into the workforce—traits that will serve you the rest of your working career.