Quickstart Resume Templates
Quickstart Resume Templates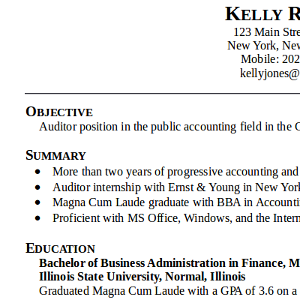 We have more than 100 resume templates stored here at our site available for you to download for free! We have resume templates for more than 30 different majors (from Accounting to Zoology) in 3 different file formats, so you should be able to find the resume template that is just right for your needs.
These templates are truly portable—you download them, customize them and update when you want to, where you want to. It will give you a quickstart on getting your resume pulled together in our award-winning format.
Our recommended approach to resume development
Start here for finding the resume template designed for you
Create a new resume right on our website, no formatting required! Enter your resume content, download the Word file, save it to our database, and share your resume URL.
A template is just for structure and style. Learn the best way to write your resume.
Get your resume evaluated by a professional resume expert. You'll receive specific suggestions for improvements within three days. Resume writing services also available.