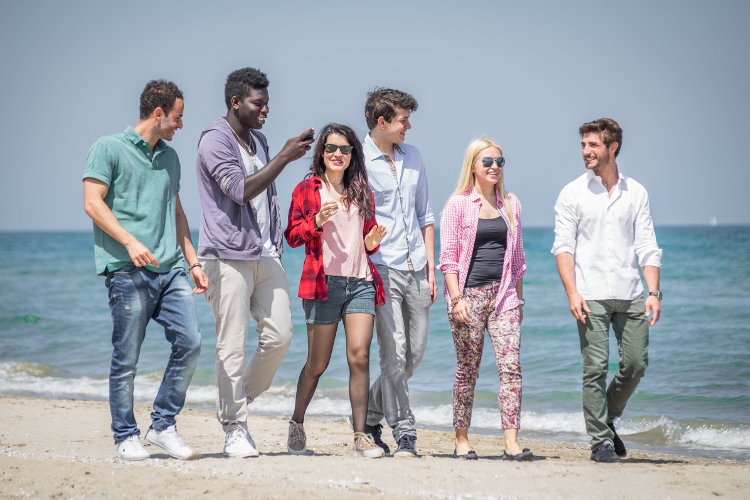 Spring Break time! Time to party?
If you have a job offer accepted for after graduation (or an internship offer for underclassmen), sure, go ahead and party.
But if you are a college student still looking for an entry level job or internship, Spring Break gives you something you may have been lacking to move your job search forward—time. You have time available now, so it's important not to wait until after graduation to look for an entry level job. Most of the best jobs are already gone by then. And don't wait until summer to look for an internship. Most employers make their intern offers before summer.
Here are six steps you can take to jump start your job search during Spring Break:
Sounds easy, but for many college students, this is the hardest step. Once you know what you want to do, it gives your job search direction and purpose. So how do you do this? If you haven't yet visited the Career Center on campus, now is a good time to do so. Take any career testing that may be available to you. Explore career options. We have details on over 300 careers to help you in your research.
Most college students either put off writing their resume or have their resume in perpetual first draft format. Why? Because they don't know how to properly format an entry level or internship resume. Start with a great format and the content will fall into place for you much more easily. Our Quickstart Resume Templates cover majors from Accounting to Zoology. They provide you with a great format along with an example of what solid content looks like. Just replace the content with your own and you're finished.
Now is the time to work your network. Let everyone you know that you are looking. Remember, it's not about who you know, it's about who they know. Connect with friends (especially those who have already found a job—they are the most likely to assist), professors, family members and any business connections you might have. Give them a copy of your resume and ask them to contact you with any possible leads.
You may have already applied for 5 or 10 or 20 entry level jobs or internships and not yet gotten an interview. Don't give up. Applying for jobs is a numbers game. You can make the odds higher in your favor when you have a personal connection (see previous point about getting connected) at the company. Ask them to submit you through the internal employee referral program. And don't just apply for jobs with employers coming to your campus. CollegeGrad.com has literally hundreds of thousands of entry level jobs and internships available at our site.
If you've been looking within only one location, now is the time to broaden out your job search. Open your horizons to considering new areas you haven't looked at previously. If you are hitting a dead end in your job search, then you probably need to explore new avenues.
Whatever you do, don't give up in your job search. Looking for a job is hard work. Many say that it's the toughest job they've ever had. I am a firm believer that everyone has a job out there waiting for them, you simply need to keep up the effort until you find it.
Summer is coming. Make the most of your available Spring Break time to find a job or internship so that you won't end up living in your parents' basement after graduation. Tap into the resources at CollegeGrad.com for help. All of the career resources we offer on our site are free to you. We're here to help.