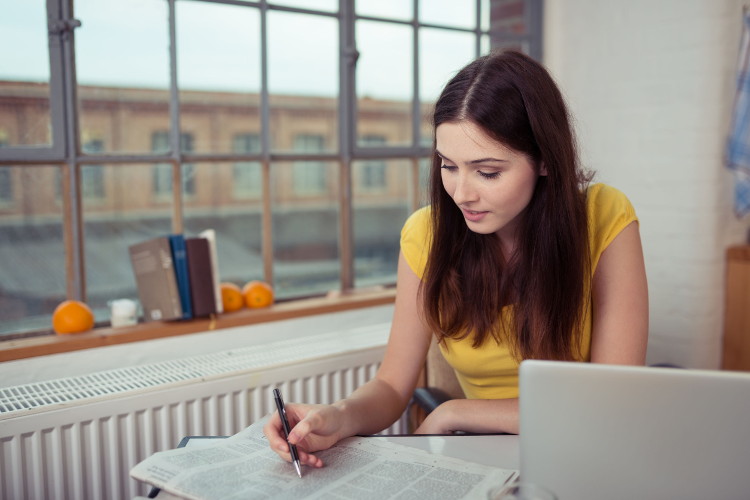 As you take time off to enjoy your winter holiday break, you might be tempted to just sit back and relax, doing little or nothing. Yet right now you have a luxury available to you that is typically scarce while classes are in session: time.
Make the most of the time you have available during break to get your job search ready for the beginning of the year. Here are 5 job search preps to complete before returning to campus in January:
Perhaps you already started your resume, but it still needs work. Or maybe you haven't even yet begun. Now is the time to get it completed and ready to put to use. No, the resume will not get you hired, but not having a good one could keep you from getting hired. For an easy and quick way to get started, use our Quickstart Resume Templates. We have free resume templates for 50 different majors from Accounting to Zoology. Just drop in your personal content and you have a great resume, ready to go.
Winter break is actually a better time to network than during the school year. Why? Because you have access to people in your network who are not on campus. While school is in session you can access professors, but during break you can access family members, friends and professional contacts who will often be much closer to the actual job opportunities. Remember, it's not who you know, it's who they know. If they work at an employer of interest (or know someone who works there), they can refer you internally as part of their employee referral program. It's a great way to expand your reach to potential job opportunities.
Let's face it, you're going to spend time Web surfing during break anyway. Instead of wasting time online watching videos, use it productively to do some research. CollegeGrad.com has a listing of hundreds of different careers to research. Find out what people do in a specific career, the work environment, the education required, expected salaries and job outlook. It's a great way to virtually test drive the wide array of careers that may be available to you. Know what you want to do before trying to find it.
Researching jobs is very different from researching careers. Careers are the types of jobs as they exist generically across all employers. Jobs, on the other hand, are real jobs at real employers. Career research is theoretical, while job search is practical. Check out entry level and internship job postings. CollegeGrad.com gives you a way to filter jobs to only see entry level and/or internship jobs. Yes, you can also see the other experienced jobs, but you can quickly sort to include only the jobs you will be looking for in your job search. These are real jobs at real employers. Start applying now to beat the January rush.
As you research jobs, you will likely come across employer names which are new to you. Or you might even come across employers with industry brand names, but need to research further to find out more about the company as an employer. And you can also reverse engineer your job search by seeking out the employers that are hiring at the entry level and internships, then reviewing the jobs they are offering. We publish our annual Top Entry Level Employers list of employers making at least 10 entry level hires. We also publish the Top Intern Employers, which includes employers hiring at least 5 interns. Each employer page at our site has direct links to the employer page, careers page, college page and intern page, as available. It's a quick way to get connected with employers that are hiring.
Complete these 5 job search preps and you will have a head start on your competition going into the new year. If you've been procrastinating in beginning your job search, now is the time to get started!