Entry Level Jobs Mobile App
Entry Level Jobs Mobile App
New Job Search App from CollegeGrad.com
CollegeGrad.com, the #1 Entry Level Job Site, introduces the Entry Level Jobs app. Search for jobs, create alerts and find hiring companies near you.
Are you tired of job search websites and apps that are full of jobs requiring multiple years of experience? We filter out these types of jobs so that entry level job seekers can find entry level jobs, and only entry level jobs from employers who are looking for college students and recent graduates.
The Entry Level Jobs app is exclusively available in the United States.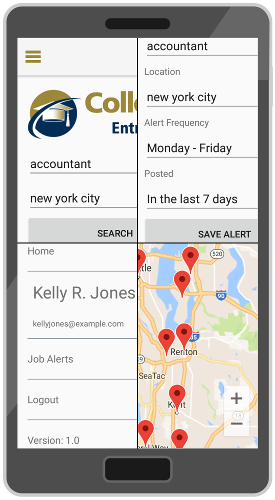 Search for entry level jobs.
Create and manage mobile job search alerts.
Find employers currently hiring near you.
Create or access your account (optional), sync app with website.